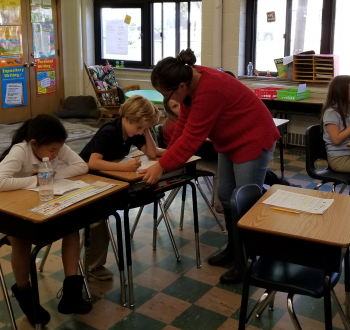 Mission Statement
Momentum Academy will propel 21st century students toward success in life through a focus on student achievement for college and workforce readiness.
Momentum Academy is proud to serve the students and community of Waterford!
Founded in 2012, Momentum Academy is working with Lake Superior State University to provide academic excellence to each student giving them the "momentum" they need to succeed in college and beyond.
Momentum students will have an intense focus on Mathematics and ELA (Reading/Writing) dedicating 5 hours of each day to Math and ELA instruction, enrichment, and remediation.